SCUBA Diving Center
Name SCUBA Diving Center:
7 PERLE A.S.D
Website SCUBA Diving Center:
Island/State/City:
Province of Pisa
Green Fins Member:
Not available in this country
Teaching and Diving Conditions
Confined water dives (confined open water or swimming pool):
due piscine in zona, acque libere confinate lungo la costa livornese a pochi chilometri dalla nostra sede
Open water dive conditions:
immersioni da terra, immersioni dalla barca, visibilità generalmente accettabile, la temperatura dell'acqua è tipica del Mar Tirreno si va da 13° in inverno sino a 26° nel periodo estivo
Classroom details:
lavagna, videoproiettore, laptop, imac, sedie, macchinetta da caffè, molti ausili didattici presenti, accesso al giardino esterno ed alla coffee room
Things to see on fun dives:
la zona è famosa per il suo Corallo rosso che si rinviene già dai 20 metri di profondità, per le Gorgonie gialle, bianche e rosse, per la grande varietà di organismi tipici dei nostri fondali rocciosi, nella stagione estiva è possibile l'incontro con pelagici tipici: dentici, ricciole, barracuda, saraghi
Additional SCUBA Diving Courses at this Dive Center
Technical diving courses: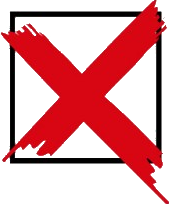 Freediving courses:
corsi freediving PADI
Business related courses:
Corsi di business e marketing subacqueo riservato ai professionisti PADI e non solo
Marine conservation courses and projects:
corsi AWARE, specialità naturalista subacqueo, Fish identification, Coral reef conservation, seminari di biologia marina
Internships:
Possibilità di internato per i corsi da Divemaster in su!
Other courses:
Tutti i corsi PADI dal livello di principiante sino a professionista e numerosissime specialità, corsi DAN, corsi EFR e corsi ESA
Local Prices
(Indication of your other expenses)
How to get to the SCUBA diving center from the airport:
10 minuti a piedi dall'aeroporto internazionale di Pisa, 5 minuti a piedi dalla stazione centrale e dalla stazione degli autobus e dei taxi, 2 minuti a piedi da parcheggio pubblico gratuito, 10 minuti dal casello autostradale di Pisa centro e 5 minuti dall'uscita Pisa aeroporto della superstrada FI-PI-LI
Transportation costs of description above:
0 EUR (USD 0.00)
Low budget accommodation (could be a dormitory):
30 EUR (USD 32.14)
Low budget meal in a bar/restaurant:
5 EUR (USD 5.36)
Beer in a bar:
3 EUR (USD 3.21)
SCUBA Diving Instructor / Your Teacher Languages spoken:
English, Italian, Spanish
Highest certification level:
IDC Staff Instructor / Dive Control Specialist Instructor
Certification level mentioned above since:
2012
Number of courses per year:
30
Additional information:
professionista PADI dal 2001, istruttore di oltre 10 specialità PADI, biologo marino, patente nautica senza limiti dalla costa, ricercatore scientifico subacqueo certificato, Istruttore PADI con la maggior esperienza e di grado maggiore a Pisa e provincia.
Dive Professional Course Package
SCUBA Diving package:
Rescue Diver PADI
SCUBA Diving professional course level:
Other
SCUBA Diving organization / SCUBA certification agency:
PADI
Duration of the SCUBA Diving Course
Number of preparation days
1
Number of examination days
1
Group Size of Dive Professional Course
Minimum/maximum number of students per dive course:
1 - 6
Average number of students per dive course:
4
Average number of certified assistants (divemaster / staff instructor ) helping:
1
Team of Dive Professionals
How much is done by the dive instructor himself:
Everything is done by the same dive professional
Dive instructor joining the students at the exams for support.: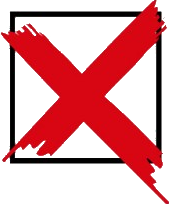 Additional languages by team of dive professionals:
English, Italian
Dive Course Price offer
Package price:
400 EUR (USD 428.52)
What is included in this dive pro package:
Other things that are included in this package:
E' possibile rinnovare anche il brevetto BLS, consigliamo di aggiungere al corso Rescue base anche l'oxygen provider, corso EFR free incluso nel pacchetto, corso PADI/DAN Basic Research free incluso nel pacchetto!!
Starting Dates
No rights can be derived from the information provided.