SCUBA Diving Center
Name SCUBA Diving Center:
Liquid Dive Dumaguete
Website SCUBA Diving Center:
Green Fins Member: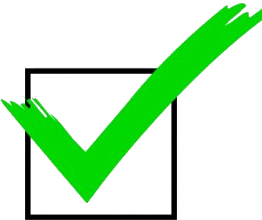 Teaching and Diving Conditions
Confined water dives (confined open water or swimming pool):
Two private pools
Open water dive conditions:
Tropical water diving with 15-30m visibility at 27-29 C year round. Shore diving & boat diving.
Classroom details:
Two fully airconditioned and bright classrooms with a full PADI library, WiFi, free drinking water, large SMART TV's with HDMI for DM classroom presentations, whiteboards, private desk each.
Things to see on fun dives:
Apo Island is world famous for its well preserved coral reef. Dauin has great macro diving with hairy frogfish, wonderpus, mimic octopus, flamboyant cuttlefish, etc. Sumilon Island is a day trip and offers nice reefs with blacktip and whitetip reefshark.
Additional SCUBA Diving Courses at this Dive Center
Technical diving courses:
Tec & Trimix instructor James Thompson teaches all Liquid Tec Courses. More information on https://www.liquiddumaguete.com/dive/courses/technical-diving/
Freediving courses: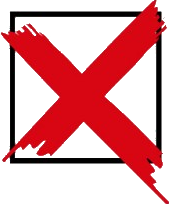 Business related courses:
Subject to availability: Equipment Service Workshop for Apeks and Aqualung with official certificate
Marine conservation courses and projects:
Free Project AWARE Dive Against Debris as part of the DM package. Collaboration with Institute for Marine Research in Dauin, possibility to combine with Research Assistant Program
Internships:
Free four week internship when you sign up for your IDC with Instructor Development Philippines
Other courses: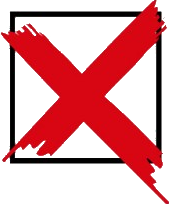 Local Prices
(Indication of your other expenses)
How to get to the SCUBA diving center from the airport:
We will come and collect you FOC from the Dumaguete (Sibulan) Airport, Dumaguete Pier or Sibulan Pier
Transportation costs of description above:
0.5 PHP (USD 0.01)
Low budget accommodation (could be a dormitory):
300 PHP (USD 5.95)
Low budget meal in a bar/restaurant:
80 PHP (USD 1.59)
Beer in a bar:
60 PHP (USD 1.19)
SCUBA Diving Instructor / Your Teacher Languages spoken:
Dutch, English
Highest certification level:
Course Director / Instructor Trainer
Certification level mentioned above since:
2017
Number of courses per year:
7
Additional information:
IDC Coordinator and correspondent for all IDC emails 2019 PADI Platinum Course Director 2018 PADI Platinum Course Director
Dive Professional Course Package
SCUBA Diving package:
PADI 5* Divemaster Course
SCUBA Diving professional course level:
Divemaster
SCUBA Diving organization / SCUBA certification agency:
PADI
Duration of the SCUBA Diving Course
Number of preparation days
1
Group Size of Dive Professional Course
Minimum/maximum number of students per dive course:
1 - 8
Average number of students per dive course:
3
Average number of certified assistants (divemaster / staff instructor ) helping:
1
Team of Dive Professionals
How much is done by the dive instructor himself:
Everything is done by the same dive professional
Dive instructor joining the students at the exams for support.:
Additional languages by team of dive professionals:
Bisaya, Dutch, English, French, Tagalog
Dive Course Price offer
Package price:
60000 PHP (USD 1189.00)
What is included in this dive pro package:
Divemaster course and exams
Divemaster course materials
Other things that are included in this package:
FREE Project AWARE Dive Against Debris Specialty Course FREE Liquid log book and T-shirt 10% discount on food and beverages at Liquid Lodge 15% discount on any diving products purchased at the dive shop Discount on your Nitrox Course
Starting Dates
No rights can be derived from the information provided.