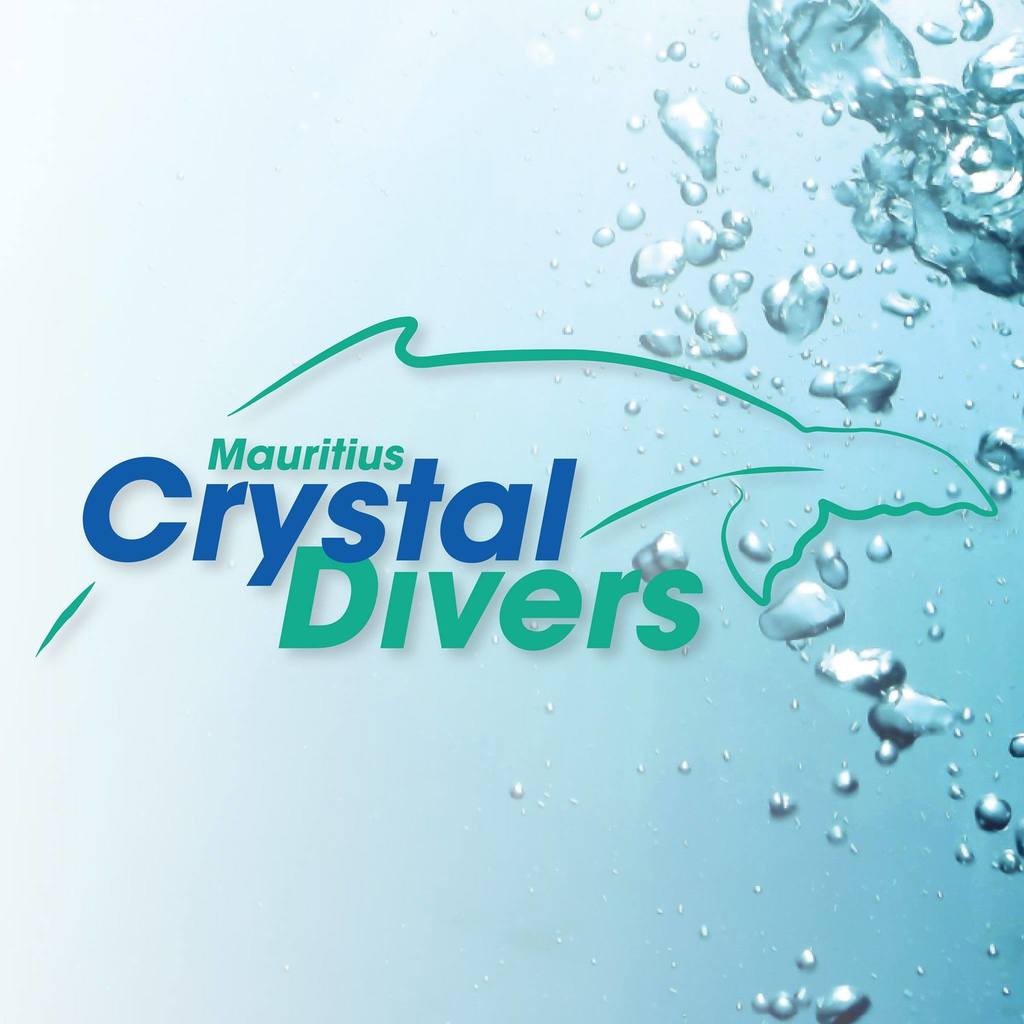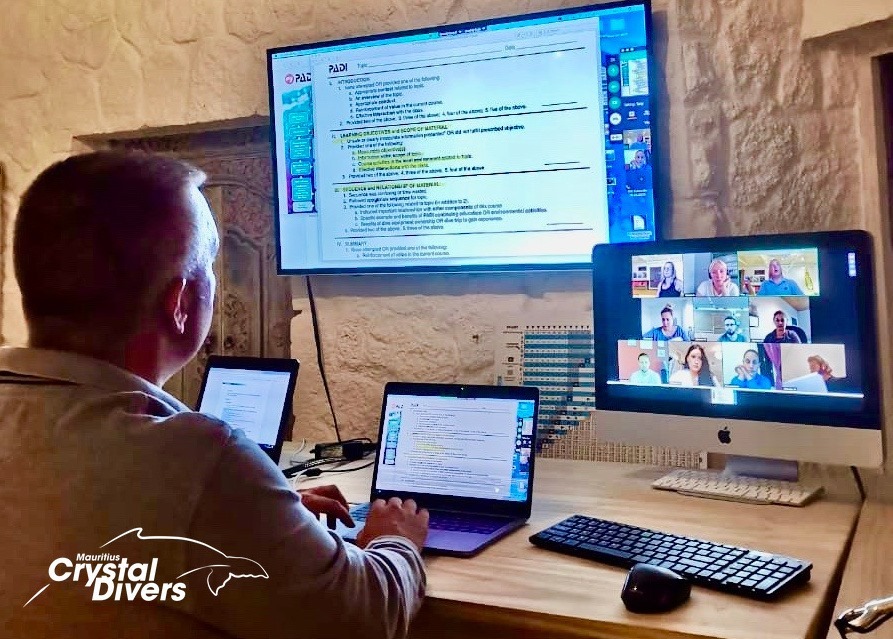 SCUBA Diving Center
Name SCUBA Diving Center:
Crystal Divers Mauritius
Website SCUBA Diving Center:
Island/State/City:
Mauritius
Green Fins Member:
Not available in this country
Marine Conservation Efforts:
As a Green Fins Member, we actively work to minimise our carbon footprint and environmental impact. We have a zero tolerance approach to any physical touching or interaction with marine life underwater, and work to practice responsible anchoring.
Teaching and Diving Conditions
Confined water dives (confined open water or swimming pool):
We have a large, private purpose-built training pool on site at our resort, used exclusively for Confined Water training sessions and skills practice. Our students have full access to the pool at any time, and it gives the additional comfort of excellent training conditions, visibility and clarity all year round.
Open water dive conditions:
The crystal clear, warm waters of Mauritius offer excellent visibility and diving all year round. The water temperature ranges from between 25 and 28 degrees. The conditions are generally relaxed, with minimal surface and underwater current. Our boat reaches the dive sites between 7 and 20 minutes.
Classroom details:
We have several open plan break out and study areas, as well as a purpose-built professional classroom with high speed WiFi, moveable desks and chairs, various technology platforms, whiteboards and smart TVs. We use and teach from only the latest PADI digital software and materials.
Things to see on fun dives:
There is a wide diversity of marine life in Mauritius including macro, pelagic, pristine wrecks, drift dives and deep dives. We have the opportunity to see turtles, reef sharks, whales in season, octopus, eagle rays, as well as the macro including frog fish, leaf fish, ribbon eels and mantis shrimp.
Additional SCUBA Diving Courses at this Dive Center
Technical diving courses:
PADI TecRec - 40, 45 and 50 Sidemount Technical Diver
Freediving courses: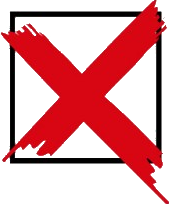 PADI Free Diving Courses
Business related courses:
Learn the Business of Diving, Marketing, Social Media Use and the PADI Online Processing Centre. We offer bespoke CV-Building Workshops, Career Advice and Job Placement Services
Marine conservation courses and projects:
As a Green Fins Member we actively encourage our professional candidates to engage in all Project AWARE Courses including Coral Reef Conservation, Project AWARE Specialist, Dive Against Debris, Extended Fish ID and Shark Awareness and Conservation. Through out Crystal Ocean Explorers Program, we encourage regular beach clean ups.
Internships:
Our Courses are Internships, in the way that we include all of our Candidates as part of the Crystal Team, so they are involved in every aspect of running a resort, boat and dive logistics, student training, paperwork and administrative procedures and so on, so the training is very thorough.
Other courses:
PADI Rescue Diver, Emergency Oxygen Provider and EFR Training Package PADI Specialty Courses - both Recreational and Professional levels EFR Instructor Course IDC Staff Instructor Update PADI Master Instructor Prep PADI Course Director Prep
Local Prices
(Indication of your other expenses)
How to get to the SCUBA diving center from the airport:
We can arrange a driver to pick you up from the airport and bring you to the resort.
Transportation costs of description above:
2500 MUR (USD 56.52)
Low budget accommodation (could be a dormitory):
520 MUR (USD 11.76)
Low budget meal in a bar/restaurant:
150 MUR (USD 3.39)
Beer in a bar:
60 MUR (USD 1.36)
SCUBA Diving Instructors / Your Teachers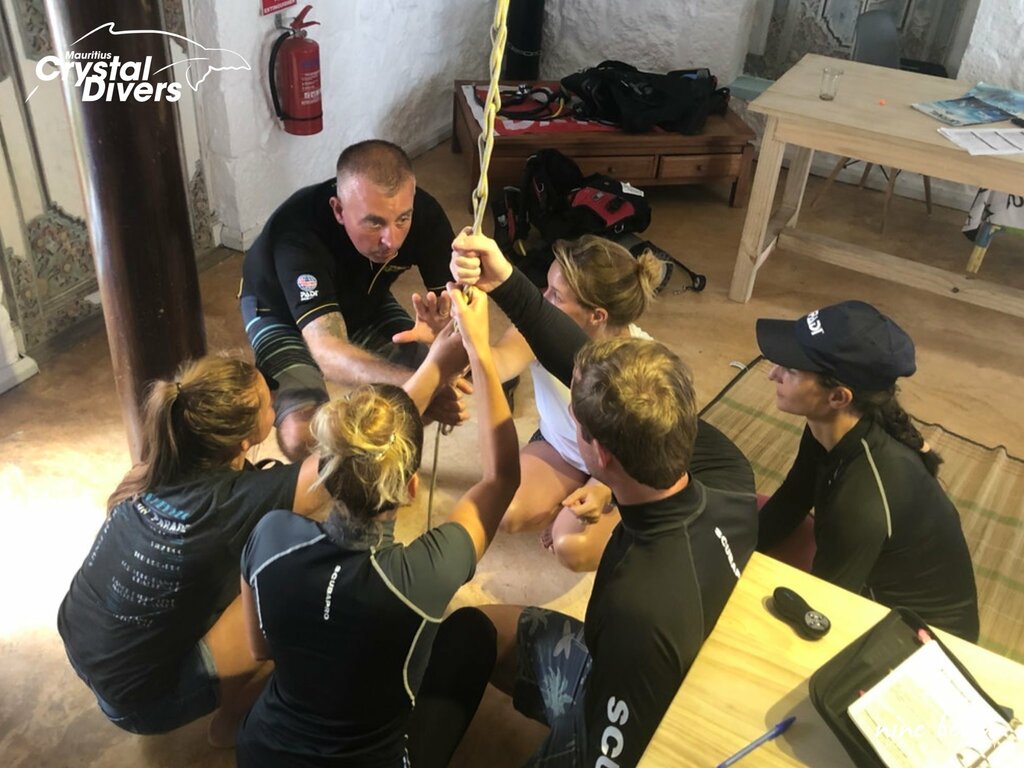 Languages spoken:
English
Highest certification level:
Course Director / Instructor Trainer
Certification level mentioned above since:
2007
Number of courses per year:
80
Additional information:
Tony is an award-winning PADI Course Director, PADI Instructor Examiner and previous PADI Territory Director, with over 20 years' experience in the industry. His infectious charisma and passion for diving makes him an inspirational and sought after trainer. Tony is an Instructor Trainer in 19 different areas including EFR.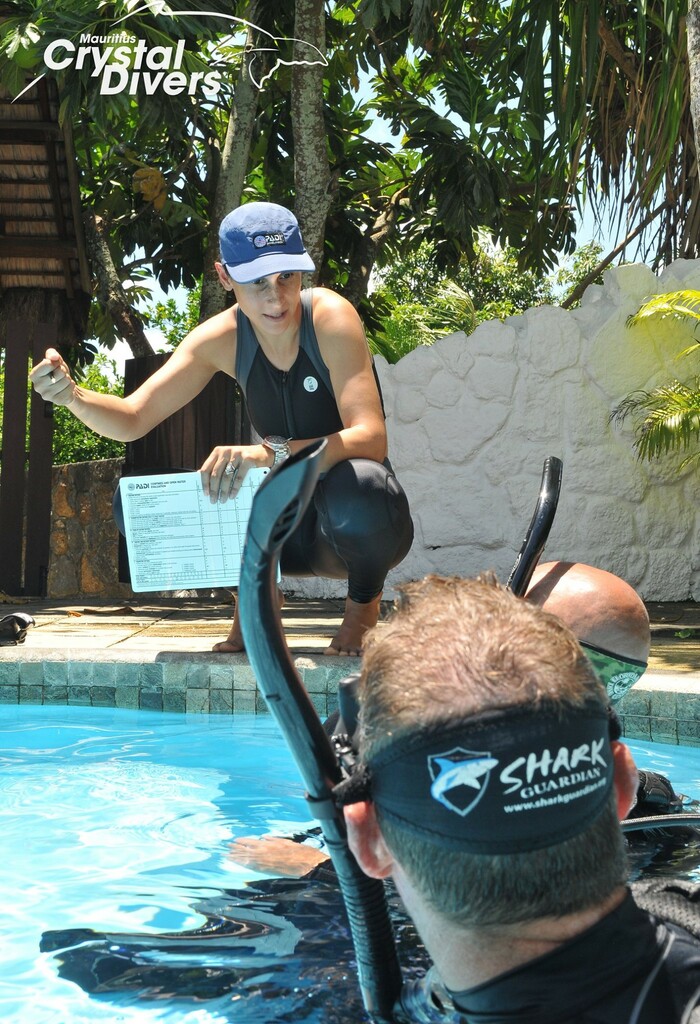 Languages spoken:
English
Highest certification level:
Course Director / Instructor Trainer
Certification level mentioned above since:
2009
Number of courses per year:
150
Additional information:
Emma is a Course Director with an incredible amount of industry knowledge and experience. Her attention to detail, patience and ability to adapt training techniques to suit any student, make her a superb trainer. Emma can teach PADI Specialty Courses in 15 different areas, and is a PADI Elite Instructor.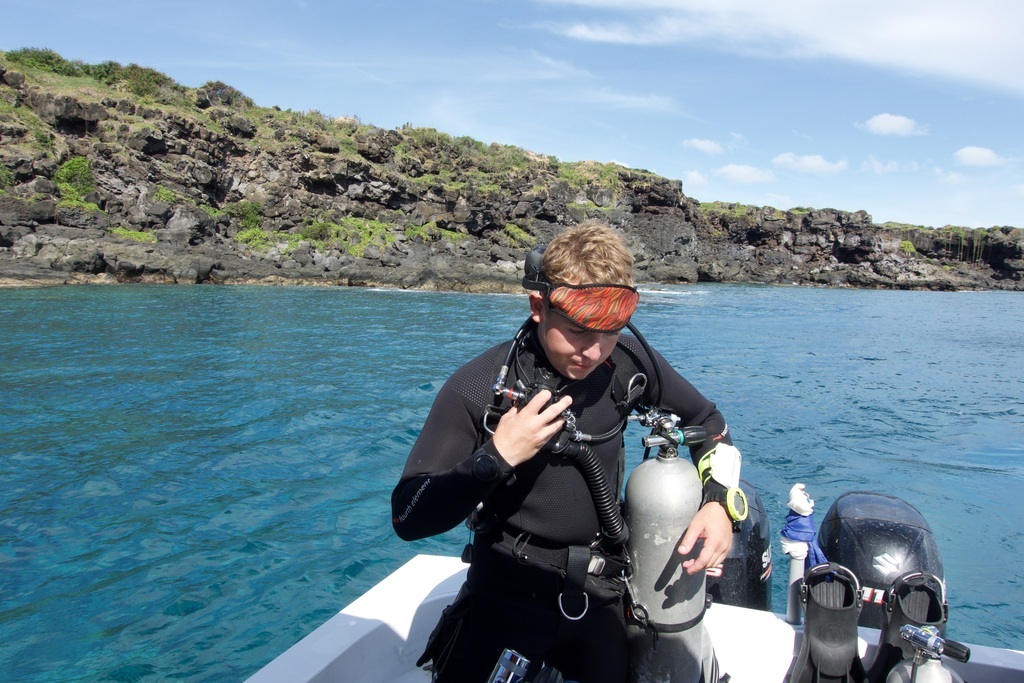 Languages spoken:
English, German
Highest certification level:
Master Instructor
Certification level mentioned above since:
2020
Number of courses per year:
100
Additional information:
Having a very relaxed but efficient approach to his teaching makes Chris a phenomenal PADI Elite Instructor and mentor. Able to teach all PADI Courses from DSD up to IDC, including PADI TecRec, divers at all levels will learn a great deal from him.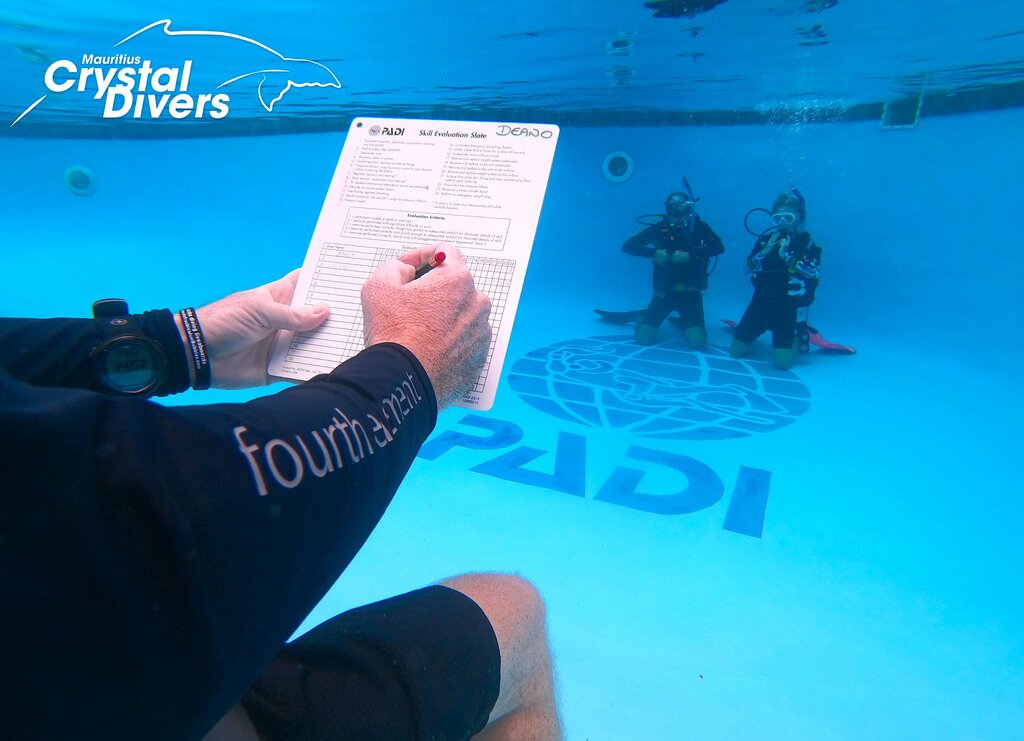 Dive Professional Course Package
SCUBA Diving package:
PADI Master Scuba Diver Trainer / PADI IDC Staff Instructor / IDC Staff Instructor Update
SCUBA Diving professional course level:
Instructor
SCUBA Diving organization / SCUBA certification agency:
PADI
Duration of the SCUBA Diving Course
Number of preparation days
2
Number of examination days
2
Group Size of Dive Professional Course
Minimum/maximum number of students per dive course:
1 - 4
Average number of students per dive course:
2
Average number of certified assistants (divemaster / staff instructor ) helping:
2
Team of Dive Professionals
How much is done by the dive instructor himself:
Everything is done by the same dive professional
Dive instructor joining the students at the exams for support.:
Additional languages by team of dive professionals:
English
Dive Course Price offer
Package price:
39000 MUR (USD 881.75)
What is included in this dive pro package:
Instructor course
Instructor course materials
Other things that are included in this package:
Packages are flexible between the PADI MSDT Prep and the PADI IDC Staff Instructor Course and Update - please get in touch! Wherever possible, we run all our Specialty Instructor training alongside live Specialty Courses, giving you a greater edge in the industry and more practical teaching experience!
Starting Dates
Every month until 28 May 2025
No rights can be derived from the information provided.