SCUBA Diving Center
Name SCUBA Diving Center:
Dive Smart Gozo
Website SCUBA Diving Center:
Island/State/City:
San Lawrenz, Gozo
Green Fins Member:
Not available in this country
Teaching and Diving Conditions
Confined water dives (confined open water or swimming pool):
Shallow confined open water on site
Open water dive conditions:
Visibility in summer is 20 metres and in winter 35 metres in good conditions. Water temperature is summertime 30 - 13 degrees in winter time. All o-pen water dives are completed in the ocean. Both shore and boat diving.
Classroom details:
Classrooms offer WiFi, TV, white boards, chairs, table, coffee etc
Things to see on fun dives:
The famous Blue Hole and Inland Sea. Wrecks, caverns and caves in abundance. Nudibranch, Amberjacks, Octopus to Mola Mola can be found....if lucky!
Additional SCUBA Diving Courses at this Dive Center
Technical diving courses: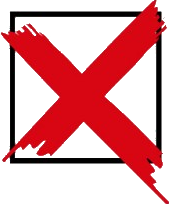 Freediving courses: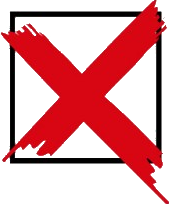 Business related courses: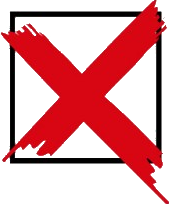 Marine conservation courses and projects:
We offer a Project Aware course called Dive Against Debris. Also we offer the PADI Instructor trainer course too. Project Aware courses are available on request.
Internships:
Divemaster Internships are on a minimum scale of 3 months, depending on entry qualification. IDC internships are available from the end of April. You complete your IDC for free and work through the summer to gain experience. End of the season is October.
Other courses:
26 + Specialty courses All Standard PADI Courses Ocean Reef Integrated Mask
Local Prices
(Indication of your other expenses)
How to get to the SCUBA diving center from the airport:
from the airport there is a bus service to the ferry terminal. Cross over from Malta to Gozo with the ferry and we will pick you up at the ferry port
Transportation costs of description above:
8 EUR (USD 9.28)
Low budget accommodation (could be a dormitory):
28 EUR (USD 32.48)
Low budget meal in a bar/restaurant:
10 EUR (USD 11.60)
Beer in a bar:
3 EUR (USD 3.48)
SCUBA Diving Instructor / Your Teacher Languages spoken:
English, German
Highest certification level:
Course Director / Instructor Trainer
Certification level mentioned above since:
2001
Number of courses per year:
5
Additional information:
100% pass rate in 18 years PADI member since 1989
Dive Professional Course Package
SCUBA Diving package:
Smart Instructor Specialty Course
SCUBA Diving professional course level:
Instructor
SCUBA Diving organization / SCUBA certification agency:
PADI
Duration of the SCUBA Diving Course
Group Size of Dive Professional Course
Minimum/maximum number of students per dive course:
1 - 3
Average number of students per dive course:
2
Average number of certified assistants (divemaster / staff instructor ) helping:
1
Team of Dive Professionals
How much is done by the dive instructor himself:
Everything is done by the same dive professional
Dive instructor joining the students at the exams for support.:
Additional languages by team of dive professionals:
English, German
Dive Course Price offer
Package price:
600 EUR (USD 696.00)
What is included in this dive pro package:
Other things that are included in this package:
5 Instructor Specialties, including Deep, DPV, Ocean Reef Integrated Mask and Wreck. Tea, Coffee and Water is also available during the course
Starting Dates
Other Courses On Offer
No rights can be derived from the information provided.