SCUBA Diving Center
Name SCUBA Diving Center:
WE SHALL SEA
Website SCUBA Diving Center:
Island/State/City:
Amorgos, Cyclades
Green Fins Member:
Not available in this country
Teaching and Diving Conditions
Confined water dives (confined open water or swimming pool):
Natural swimming pool complying with all the rules and standards . Check:dive Swimming Pool on https://www.weshallsea.com/dive-sites/ite
Open water dive conditions:
Excellent vis. throughout the year, always over 15m. Mediterranean temperatures Winter 13/119°C Spring 17/22 °C Summer 22/26 °C Autumn 24/19 All type of dives.
Classroom details:
All commodities . Big spaces. indoor /outdoor. We are no Airco fans..we use air fans. Lots of space to study.
Things to see on fun dives:
all info about dive sites here https://www.weshallsea.com/dive-sites/
Additional SCUBA Diving Courses at this Dive Center
Technical diving courses:
Advanced Nitrox / Cave
Freediving courses:
SSI free dive program
Business related courses: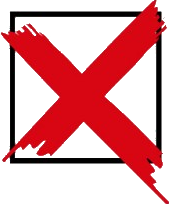 Marine conservation courses and projects:
All SSI Marine conservation courses we monitor certain species and do cleaning projects with volunteers.
Internships:
all info https://www.weshallsea.com/professional-scuba-diving-courses/
Other courses: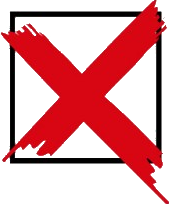 Local Prices
(Indication of your other expenses)
How to get to the SCUBA diving center from the airport:
All info here https://www.weshallsea.com/contact/
Transportation costs of description above:
38 EUR (USD 39.62)
Low budget accommodation (could be a dormitory):
25 EUR (USD 26.06)
Low budget meal in a bar/restaurant:
7 EUR (USD 7.30)
Beer in a bar:
2 EUR (USD 2.08)
SCUBA Diving Instructor / Your Teacher Languages spoken:
Dutch, English, German, Greek
Highest certification level:
IDC Staff Instructor / Dive Control Specialist Instructor
Certification level mentioned above since:
2016
Number of courses per year:
50
Additional information:
CMAS I 3* IANTD Trimix / Cave Pharmacy, Aviation, School of Arts, Tree sergeant ....and and and
Dive Professional Course Package
SCUBA Diving package:
Dive Instructor internship
SCUBA Diving professional course level:
Instructor
SCUBA Diving organization / SCUBA certification agency:
SSI
Duration of the SCUBA Diving Course
Number of preparation days
90
Number of examination days
3
Group Size of Dive Professional Course
Minimum/maximum number of students per dive course:
1 - 6
Average number of students per dive course:
2
Average number of certified assistants (divemaster / staff instructor ) helping:
1
Team of Dive Professionals
How much is done by the dive instructor himself:
Most of it is done by the same dive professional
Dive instructor joining the students at the exams for support.:
Additional languages by team of dive professionals:
Dutch, English, French, Greek
Dive Course Price offer
What is included in this dive pro package:
Divemaster course and exams
Divemaster course materials
First aid instructor course
First aid instructor course materials
Instructor course
Instructor course materials
Other things that are included in this package:
limited free Accommodation Specialty Instructor + S&R Instructor DM Instructor
Starting Dates
Other Courses On Offer
No rights can be derived from the information provided.