SEARCH DIVEMASTER COURSES
WHY YOU SHOULD BECOME A DIVEMASTER
In short: So you can do what you love (SCUBA diving!) and share this passion with others while you have the opportunity to earn money for it.
With various dive organizations the divemaster course (or equivalent) is the first professional level in recreational SCUBA diving - as in job opportunities! The divemaster course might be one of the longest and most intense dive courses of your life. Many divemasters would say that this is the dive course that actually changed their life, rather than the dive instructor course. It is challenging and rewarding as you will learn to focus on many different aspects of a day of SCUBA diving and teaching people to dive.
Dive management is the main focus for divemasters. To have a good overview of what is happening, to plan & control the dives above and below and to be prepared for emergencies. Safety of all SCUBA diving activities is, of course, very important and dive leadership is what you will be trained for. When certified as a divemaster you are allowed to guide certified divers on their dives and assist dive instructors in teaching courses (in short). From giving briefings to planning and organizing everything on the boat or shore and of course on the surface in the water and while actually underwater.
There are dozens of dive organizations offering a divemaster course. The requirements, the length of the course and the name on your certification card can be totally different from one organization to another. ISO has created a standard for divemaster level to reduce barriers between dive organizations: EN/ISO 24801-3:2014 Diver level 3, Autonomous Dive Leader. It is always wise to check if your preferred dive organization follows this standard and/or if they are recognized by international standards, like World Recreational Scuba Training Council (WRSTC) and European Underwater Federation (EUF). However that does not say everything.
WHERE TO FIND WORK AS A DIVEMASTER
To work as a divemaster is something many people dream of and, to be honest, is what a lot of certified divemaster are looking for. As the number of certified divers is growing around the globe - so is the number of certified divemasters looking for a job. There are two important things to consider when thinking of becoming a divemaster nowadays: Selecting the right dive organization and picking the right place to become a divemaster.
CHOOSING THE RIGHT DIVE ORGANIZATION
What the best dive organization is simply depends on your needs and wishes. If you want to work as a divemaster - think about what kind of job you want. Is it something you want to do between studies and work - as a gap year or do you see yourself working as a dive professional until retirement (yes, that is possible)? Are you thinking of traveling around and working in different countries? Than you should select a dive organization that is (well) presented in those countries. Of course, selecting a dive organization with a lot of dive centers give a lot more opportunities for jobs. Would you love to work in tourism / leisure diving in a tropical destination - than you should probably choose an organization where getting certified does not take 'forever'. If getting certified for SCUBA diving (Open water or equivalent) takes weeks of training, it is probably not what people will do during their holiday... Think about those things, ask yourself questions and do your research!
The amount of divemasters who actually find work sometimes depends heavily on trying to find work at home or abroad. Meaning if an Egyptian finishes his divemaster course he is likely to find work as a divemaster in Egypt. If you are from Europe and you want to work in Egypt as a divemaster it might be hard due to visa requirements, the costs and process of a work permit, etc. The other way around is true as well: As a European there is a lot of work for divemasters around the Mediterranean in summer, for an Egyptian divemaster this is almost impossible...
Depending on the country you want to travel and / or life you can make enough money as a divemaster when you work full-time. It depends on your living standard of course, but there other things to consider as well. The salary you earn as a divemaster is often based on local incomes and the working hours might be affected by law. If you go to a country where you will get a high salary (Australia as example) consider your expenses as well, they might be higher than what you are used to... Some countries however, like Indonesia and the Maldives, give all the (paid) divemaster jobs to locals - sometimes driven by law. It is one of the reasons why divemaster from North America, Western Europe and Australia often continue to become a dive instructor if they want to work abroad and earn (more) money.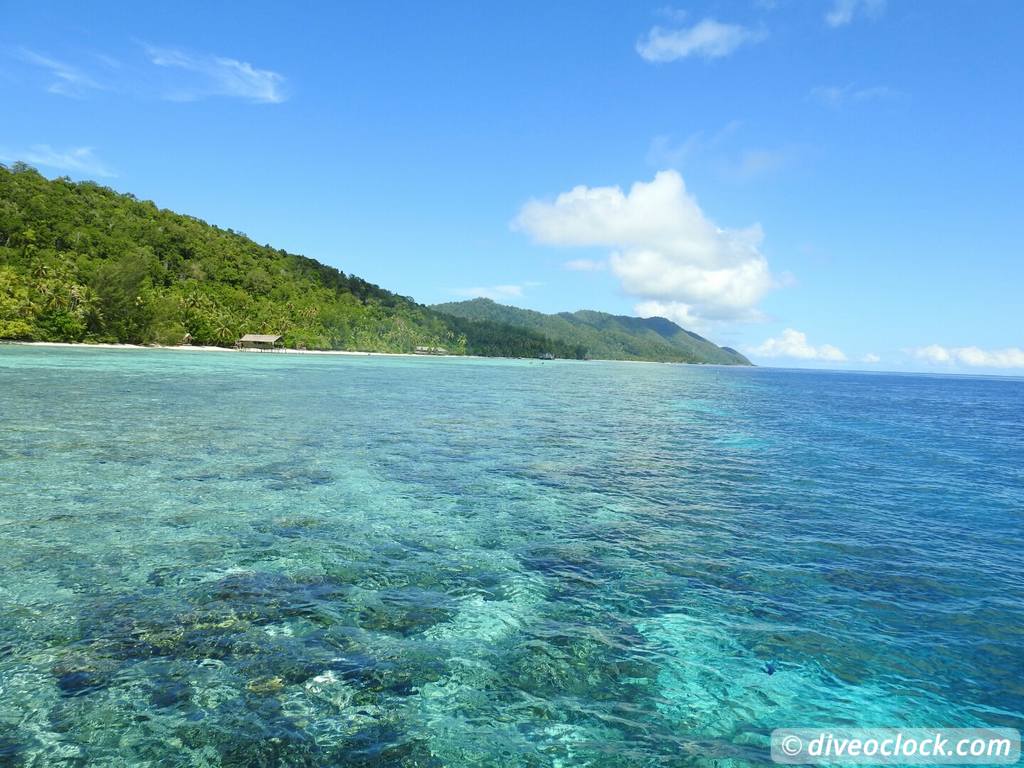 THE BEST PLACE TO BECOME A DIVEMASTER
What the best place is to become a dive professional also depends on your wishes.
The golden rule regarding finding the best dive center: It is more about the instructor than the dive center!
The person who is teaching you is more important than the dive center itself, when it comes to course value. When doing Open Water or probably any course that is non-professional you might not be able to choose your dive instructor. Or, better said, when you are going to enter the professional levels you are probably (or should) be more considerate when it comes to finding the right instructor for your divemaster course. This is why we have a lot of information about dive instructors (all levels) at dive centers on our website. You can compare how long they have been teaching SCUBA diving (experience vs the latest training), how often they teach (on top of the knowledge vs more time for you), what awards and recognition they have gained, etc.
Before you can find the best dive instructor you might want to find a dive center in the right country or area first. Well, at least that makes it a bit easier to narrow down the search. If you want to work as a divemaster in the tropics, maybe it is best to find a dive center so you can become a divemaster in the tropics. This way you already have experience in the field you want to work afterwards.
Some dive centers have a very good reputation in the diving industry, some have a bad reputation.
Note: Reputation and reviews are not the same. Ask around, in our Facebook group for Aspiring Dive Professionals for example. On your CV, your dive resume, the dive center name will be listed. Will your future employer turn you down or is it a big plus to have done your divemaster course with dive center X? Make sure to do some research.
DIVEMASTER INTERNSHIP IN EXCHANGE FOR WORK
Should you pay for the divemaster course or do an internship? Would a divemaster internship be worth it for you? There are SCUBA diving centers and dive instructors that offer the divemaster course for free in exchange for work, as a divemaster internship. Often this is not completely free, you still need to pay for at least the materials and certification fee..
There are advantages and disadvantages regarding doing a divemaster internship. In about one month you can become a divemaster if it is a busy dive center and you study/are trained full-time. Especially with the divemaster course if is important to know that signing-up does NOT guarantee certification, just like starting a college degree...
One of the most important things with free dive courses in exchange for work is that you agree on the details and deadlines beforehand. Agree on things like the duration of your 'free' work period and the date to be signed-off as a divemaster. Try to prevent the 'endless internship' by signing a 'contract' or having proof in writing of what you have agreed on.
Calculate if it is cheaper to pay for the course and start earning the investment back straight after certification or investing money for months (you still need a place to stay, food, dive gear, insurances, etc.) and postponing that first dive instructor salary. Also calculate what your hourly salary will be and what you think is fair, remember local salaries can be totally different from what you expect. However, if you find a good deal for an internship to do your divemaster course for free, make sure to have a contract with the dive center to be clear on both sides about what to expect!
SEARCH FOR DIVEMASTER COURSES ON DIVE O'CLOCK PRO
We are proud to have a search engine to compare divemaster courses on many of the important things mentioned above. This way you can narrow-down the best divemaster course for you and contact the dive instructors and dive centers directly for more information!
Search and compare divemaster courses and find the best offer for you!
Start with clicking on one of the buttons below to filter for PADI, SSI or All dive organizations.
You can search by (Google) Maps, around the Caribbean or South-East Asia for example, or simply select one or more Countries.
Select your Languages and preferred Starting months if you are not flexible.
At the Dive center features you can select various options regarding the dive center facilities and services:
Check what dive centers have a House reef (easy to get some extra dives under your belt and often saving you a lot of time).
If you (are thinking of) tec diving - select Technical diving courses so you can combine the two.
The same goes for Freediving courses.
For your career in the scuba diving industry Business related courses might be a great option.
If you want to contribute to protecting the marine ecosystems actively, select dive centers who offer Marine conservation courses and projects.
If a dive centers offers Internships you can find them by selecting the internships box, it could apply to a variety of courses (zero-to-hero).
We have also marked all active Green Fins dive centers with international standards for environmentally friendly diving and snorkelling.
We hope to help you find with the best divemaster course for your needs, wishes and budget.
SEARCH DIVEMASTER COURSES