SCUBA Diving Center
Name SCUBA Diving Center:
IDC Philippines
Website SCUBA Diving Center:
Island/State/City:
Moalboal, Cebu
Green Fins Member: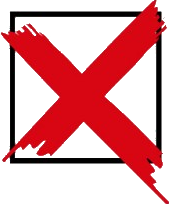 Teaching and Diving Conditions
Confined water dives (confined open water or swimming pool):
Pool and confined open water
Open water dive conditions:
Your Open Water training site is just on our housereef. No long transfers required to get to your OW site. The conditions are generally calm. It is tropical water diving with 15-30m visibility at 28-30 C year round.
Classroom details:
A modern fully air-conditioning with WiFi, coffee, tea and of course as much water you can drink.
Things to see on fun dives:
Tons of Sardines, Frogfishes, Mandarin, whale sharks and many more
Additional SCUBA Diving Courses at this Dive Center
Technical diving courses:
Not at this moment
Freediving courses:
Moalboal is famous for the deep waters and amazing marine life just off the beach which makes it a perfect place for Freediving. We are happy to arrange any kind of Freediving course you would like with our Freediving partners.
Business related courses:
Not at this moment
Marine conservation courses and projects:
Weekly beach and underwater cleanups.
Internships:
All our candidates have the opportunity to add a 2 week complimentary 'Learn to Teach Program', which can be taken before/after your IDC. This program gives you the opportunity to assist our instructors on courses, teach under supervision and certify your own students while learning from the best!
Other courses:
During the IDC we include not only Lunch but also the MSDT-Prep. Once the IDC is done we go over to learn how to teach min 5 specialties so you will be at the top of the game once you successfully pass the IE.
Local Prices
(Indication of your other expenses)
How to get to the SCUBA diving center from the airport:
Let me arrange a taxi for just 2800 good for 1 way or take a local bus from the south bus station in Cebu for around 150 peso per person.
Transportation costs of description above:
2800 PHP (USD 49.73)
Low budget accommodation (could be a dormitory):
350 PHP (USD 6.22)
Low budget meal in a bar/restaurant:
60 PHP (USD 1.07)
Beer in a bar:
70 PHP (USD 1.24)
SCUBA Diving Instructor / Your Teacher Languages spoken:
Cebuano, Danish, English, Norwegian, Swedish
Highest certification level:
Course Director / Instructor Trainer
Certification level mentioned above since:
2020
Number of courses per year:
6
Additional information:
Instructor trainer in more then 20 specialties.
Dive Professional Course Package
SCUBA Diving package:
IDC Deluxe
SCUBA Diving professional course level:
Instructor
SCUBA Diving organization / SCUBA certification agency:
PADI
Duration of the SCUBA Diving Course
Number of preparation days
2
Number of examination days
2
Group Size of Dive Professional Course
Minimum/maximum number of students per dive course:
2 - 8
Average number of students per dive course:
5
Average number of certified assistants (divemaster / staff instructor ) helping:
2
Team of Dive Professionals
How much is done by the dive instructor himself:
We work as a team and there will be several people involved in the teaching / less than half by the same dive professional
Dive instructor joining the students at the exams for support.:
Additional languages by team of dive professionals:
Bisaya, Cebuano, Danish, English, French, German, Norwegian, Swedish, Tagalog
Dive Course Price offer
Package price:
125600 PHP (USD 2230.77)
What is included in this dive pro package:
First aid instructor course
First aid instructor course materials
Instructor course
Instructor course materials
Other things that are included in this package:
Lunch, t-shirt, dorm style accommodation, IE party
Starting Dates
Other Courses On Offer
No rights can be derived from the information provided.