SCUBA Diving Center
Name SCUBA Diving Center:
Gozo Azul Diving
Website SCUBA Diving Center:
Island/State/City:
Ponta do Ouro
Green Fins Member:
Not available in this country
Marine Conservation Efforts:
Teaching and Diving Conditions
Confined water dives (confined open water or swimming pool):
Private pool
Open water dive conditions:
Daily we offer a variety of scuba diving , that will take you to some of the most pristine coral reefs in Southern Africa, our average water temperature is 27 degrees and in winter 22 degrees. We have 8 meter rubber ducks that we go out on to the ocean.
Classroom details:
Our classroom is at our dive center which offers , refreshments at the bar it has a coffee station and we have free wifi.
Things to see on fun dives:
We has many reefs to offer with almost all fish life you can think off,or the ultimate in excitement, head out with us for a shark dive (Oct-May) at Pinnacles. This was voted one of the top 8 shark dives in the world, with 19 species .
Additional SCUBA Diving Courses at this Dive Center
Technical diving courses: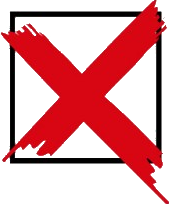 Business related courses: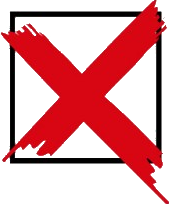 Marine conservation courses and projects: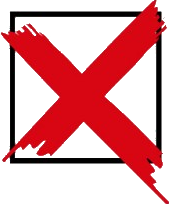 Other courses:
We offer PADI OW courses all the way up to Instructor courses with UW naturalist and photography Specialties!
Local Prices
(Indication of your other expenses)
How to get to the SCUBA diving center from the airport:
Our nearest airport is Maputo International and there are many taxis and busses that depart either from the airport or the CFM train station in central Maputo its about 1.5 hours from Maputo to Ponta do ouro.
Transportation costs of description above:
500 MZN (USD 6.84)
Low budget accommodation (could be a dormitory):
1400 MZN (USD 19.16)
Low budget meal in a bar/restaurant:
320 MZN (USD 4.38)
Beer in a bar:
100 MZN (USD 1.37)
SCUBA Diving Instructor / Your Teacher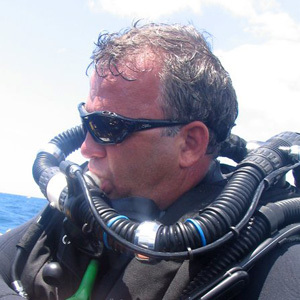 Languages spoken:
Afrikaans, English
Highest certification level:
Course Director / Instructor Trainer
Certification level mentioned above since:
2004
Number of courses per year:
100
Additional information:
Technical Instructor trainer, Rebreather Instructor trainer, Owner and manager, 25 years PADI member.
Dive Professional Course Package
SCUBA Diving package:
PADI Instructor Development Course
SCUBA Diving professional course level:
Instructor
SCUBA Diving organization / SCUBA certification agency:
PADI
Duration of the SCUBA Diving Course
Number of preparation days
2
Number of examination days
2
Group Size of Dive Professional Course
Minimum/maximum number of students per dive course:
4 - 8
Average number of students per dive course:
4
Average number of certified assistants (divemaster / staff instructor ) helping:
Team of Dive Professionals
How much is done by the dive instructor himself:
Everything is done by the same dive professional
Dive instructor joining the students at the exams for support.: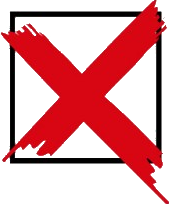 Additional languages by team of dive professionals:
English
Dive Course Price offer
Package price:
55000 ZAR (USD 3385.50)
What is included in this dive pro package:
Examination fee
First aid instructor course
First aid instructor course materials
First Aid Instructor Fee (for one year)
Instructor Application Fee (for one year)
Instructor course
Instructor course materials
Specialty Instructor Fee for courses that are included in package (for one year)
Other things that are included in this package:
5 Speciality Instructor courses - MSDT Prep
Starting Dates
No rights can be derived from the information provided.