SCUBA Diving Center
Name SCUBA Diving Center:
Excel Scuba
Website SCUBA Diving Center:
Island/State/City:
Playa de las Américas
Green Fins Member:
Not available in this country
Teaching and Diving Conditions
Confined water dives (confined open water or swimming pool):
We use both a swimming pool and a sheltered, calm bay for confirmed water.
Open water dive conditions:
Here in Tenerife we are blessed with visibility up to 30 meters with water temperatures rarely dropping below 22 degrees.
Classroom details:
Our classroom comes equipped with a whiteboard, table and chairs, tea/coffee, free WiFi, TV-DVD system for screening presentations.
Things to see on fun dives:
We have exciting wrecks full of marine life just waiting to be explored and stunning reefs teeming with life including Angel sharks, rays, octopus, cuttlefish and turtles to name just a few!
Additional SCUBA Diving Courses at this Dive Center
Technical diving courses: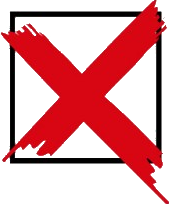 Freediving courses: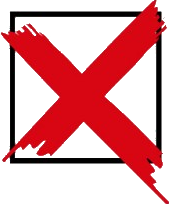 Business related courses: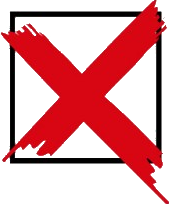 Marine conservation courses and projects:
Coral Reef Conservation & Project Aware Courses
Other courses:
Various PADI Specialty Courses
Local Prices
(Indication of your other expenses)
How to get to the SCUBA diving center from the airport:
We provide free transfers to and from Tenerife South Airport (TFS).
Transportation costs of description above:
0 EUR (USD 0.00)
Low budget accommodation (could be a dormitory):
30 EUR (USD 35.95)
Low budget meal in a bar/restaurant:
10 EUR (USD 11.98)
Beer in a bar:
1 EUR (USD 1.20)
SCUBA Diving Instructors / Your Teachers Languages spoken:
English
Highest certification level:
Course Director / Instructor Trainer
Certification level mentioned above since:
1999
Number of courses per year:
12
Additional information:
Platinum Course Director Languages spoken:
English
Highest certification level:
Master Instructor
Certification level mentioned above since:
2014
Number of courses per year:
4
Additional information:
Master Instructor and Elite 150 holder.
Dive Professional Course Package
SCUBA Diving package:
Platinum
SCUBA Diving professional course level:
Instructor
SCUBA Diving organization / SCUBA certification agency:
PADI
Duration of the SCUBA Diving Course
Number of preparation days
2
Number of examination days
2
Group Size of Dive Professional Course
Minimum/maximum number of students per dive course:
2 - 10
Average number of students per dive course:
6
Average number of certified assistants (divemaster / staff instructor ) helping:
3
Team of Dive Professionals
How much is done by the dive instructor himself:
Everything is done by the same dive professional
Dive instructor joining the students at the exams for support.:
Additional languages by team of dive professionals:
English, French, German, Italian, Spanish
Dive Course Price offer
Package price:
2750 EUR (USD 3295.05)
What is included in this dive pro package:
Examination fee
First aid instructor course
First aid instructor course materials
First Aid Instructor Fee (for one year)
Instructor Application Fee (for one year)
Instructor course
Instructor course materials
Regional fee after certification (for one year)
Specialty Instructor Fee for courses that are included in package (for one year)
Other things that are included in this package:
E Learning
Starting Dates
Between 07 May 2021 and 21 May 2021
Between 16 September 2021 and 30 September 2021
Between 12 November 2021 and 26 November 2021
No rights can be derived from the information provided.