SCUBA Diving Center
Name SCUBA Diving Center:
Bali Diving Academy
Website SCUBA Diving Center:
Green Fins Member: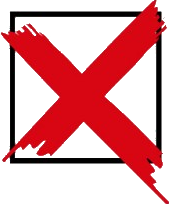 Teaching and Diving Conditions
Confined water dives (confined open water or swimming pool):
Bali Diving Academy in Lembongan is a 5 star PADI IDC Center, located directly on the beach in beautiful Lembongan Bay. We are situated inside the grounds of Bungalow No 7, where we have our own pool to teach courses in a safe and controlled manner.
Open water dive conditions:
The water temperatures can range from 16 degrees to 30 degrees. The majority of our dives are drift dives, where we jump off the boat and drift with the current.The visibility can range from 5m to immeasurable depending on the conditions.
Classroom details:
All theory courses are conducted in air-conditioned classroom with whatever is needed ! We make sure you feel comfortable on land , of course ALSO under water .
Things to see on fun dives:
We have Mola Mola and Manta Rays! The coral reefs are stunning with a huge diversity of hard and soft corals. Massive bommies and gigantic table corals are very common there. The macro lovers will also enjoy the diversity of little critters like nudies, frogfishes, etc
House Reef: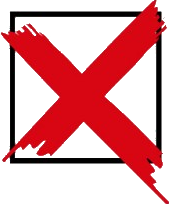 Additional SCUBA Diving Courses at this Dive Center
Technical diving courses:
We have in-house course director and marine biologist to teach courses related technical diving or marine biology courses.
Freediving courses:
We provide courses from AIDA 1 level - 3 level and also fun free diving.
Business related courses: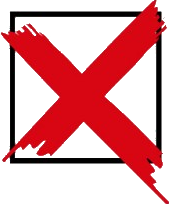 Marine conservation courses and projects:
We are collaborating with Coral cousins and Nuns Pulau Community to do 3D mapping and transplantation of coral fragments.
Internships:
Our Marine Biology + DMT program allows you assist courses from DSD to Rescue Diver training, learn to assist an Instructor!
Other courses:
We provide so much more than you can imagine. Just contact us! info@scubali.com https://wa.me/6287760048543
Local Prices
(Indication of your other expenses)
How to get to the SCUBA diving center from the airport:
We provide free pick up and drop off services in south of Bali including from Airport or Hotels to the speedboat pier.
Transportation costs of description above:
0 IDR (USD 0.00)
Low budget accommodation (could be a dormitory):
0 IDR (USD 0.00)
Low budget meal in a bar/restaurant:
0 IDR (USD 0.00)
Beer in a bar:
0 IDR (USD 0.00)
SCUBA Diving Instructor / Your Teacher Languages spoken:
Dutch, English, French, Spanish
Highest certification level:
Course Director / Instructor Trainer
Certification level mentioned above since:
2000
Number of courses per year:
100
Additional information:
He got his OWSI in 2011 and started immediately to focus on pro diver training and mentoring, his way to try to honor the support of his peers and to give something back in exchange for their blessed influence
Dive Professional Course Package
SCUBA Diving package:
Padi IDC instructor course In Nusa Lembongan Bali
SCUBA Diving professional course level:
Instructor
SCUBA Diving organization / SCUBA certification agency:
PADI
Duration of the SCUBA Diving Course
Number of preparation days
2
Number of examination days
2
Group Size of Dive Professional Course
Minimum/maximum number of students per dive course:
1 - 4
Average number of students per dive course:
4
Average number of certified assistants (divemaster / staff instructor ) helping:
1
Team of Dive Professionals
How much is done by the dive instructor himself:
Everything is done by the same dive professional
Dive instructor joining the students at the exams for support.:
Additional languages by team of dive professionals:
Dutch, English, French, Spanish
Dive Course Price offer
Package price:
21000000 IDR (USD 1413.72)
What is included in this dive pro package:
Other things that are included in this package:
1 Day Manta pack 2 dives in Lembogan/Penida 15 days course Remote Pre-IDC support from Course Director DSMB Workshop Lunch on activity days 1 BDA t-shirt Coffee and Tea
Starting Dates
Other Courses On Offer
No rights can be derived from the information provided.